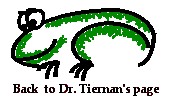 Information for CSE1310
Introduction to Programming
This page will be one of the two primary places for documents for this class. Some documents will be posted here and some will be on Blackboard. You should make a habit of regularly checking both sites during the semester. Also, make a regular habit of checking your UTA e-mail because that is where Dr T will send out class info. Dr. T does not hand out much paper in class any more but feel free to print material you find on this website.

We will use the NetBeans IDE (Interactive Development Environment) as the primary tool for code development in this class. Your code will need to compile and run under the NetBeans Java SE environment. For Fall 2015, you will need NetBeans 8.0.2 which should be the current version for the NetBeans download.

You can access NetBeans at netbeans.org. You should download the IDE to your machine to do your code development.

Come to class! It's fun!

Link to Blackboard at elearn.uta.edu
Use Blackboard for submitting homework and
to view the lecture captures on the ClassRev link.



Java code examples
This is a link to find copies of the examples Dr. T does in class.
She will try to keep this updated but remind her if she forgets. (last updated Oct 28)

NEWS FLASH! Days, times and locations for 1310 lab assistance is listed on the
calender at http://vlm1.uta.edu/~athitsos/courses/cse1310_fall2015/lab_hours.html
• Be sure to check each day before you go to make sure that the lab is staffed at the time you want.
• Also note that the 1310 TAs will be using different labs on different days so check that as well.
References you might eventually need for Java:
Java Platform, Standard Edition (Java SE) 8 Links to all Java SE 8 documentation
Java Platform, Standard Edition 8, API Specification
Java Platform, Standard Edition 8 Documentation











If you have trouble reading something on this website or
if you find a broken link or other problem
please e-mail Dr. Tiernan

See the syllabus for textbook and reference material information




Copyright Tyger Design, Inc. Web page created by Tyger Design.